Parent and Student Testimonials
Samina Iqbal – Executive Head Girl of Washwood Heath Academy Sixth Form 2020-21

Even though the size of this Sixth Form is smaller than most, it provides a good quality of study and all of the teachers are experienced in their department of study and they have a high standard of teaching. However, the best part of this sixth form goes beyond academia. There
are a lot of extra curricular opportunities which really help to strengthen your skills and your personal statement. Some opportunities are exclusive to this Sixth Form such as being a young cadet leader. This is one of the main things that attracted me to this Sixth Form because in all
of Birmingham this is the only sixth form that provides this opportunity.
Duke of Edinburgh is a huge qualification which really increases the chances of getting into your chosen university as it helps you stand out. It's not something everyone can do because it's so costly. However, this programme is run by the head of Sixth Form himself and he makes it as easy for the students as possible and it's practically free.
This is probably one of the only sixth forms which focus so much on students' mental health and there is not a time where there is not support available. The head of Sixth Form, Mr Antell, really cares for the students and takes everyone's opinions into consideration, whether that's about
the level of study or about the sixth form environment. From what I recall, I don't think there has been a single student who has been unhappy with the conduct of this sixth form, if anything, teachers go out of their own way to make extra time for the students to support them.

Going back to academia, if we ever need extra support in our work or there's something we don't understand, our teachers are really happy to arrange extra sessions. Sometimes, a teacher won't always have time to spare but they are always happy to let us drop into their lessons so we can complete our work. So in terms of revision, instead of the students waiting on the teachers, the teachers are willing to work around the timetables of the students.

Moving away from the components of the Sixth Form, there is a whole building available for students where they can spend their free time. The computer room that has been provided for the students is fully equipped for all students to use where you can work independently in silence or in groups. On the other side of the building there is a common room which is solely for relaxing, this room is also fully equipped, ranging from kitchen appliances all the way to board games.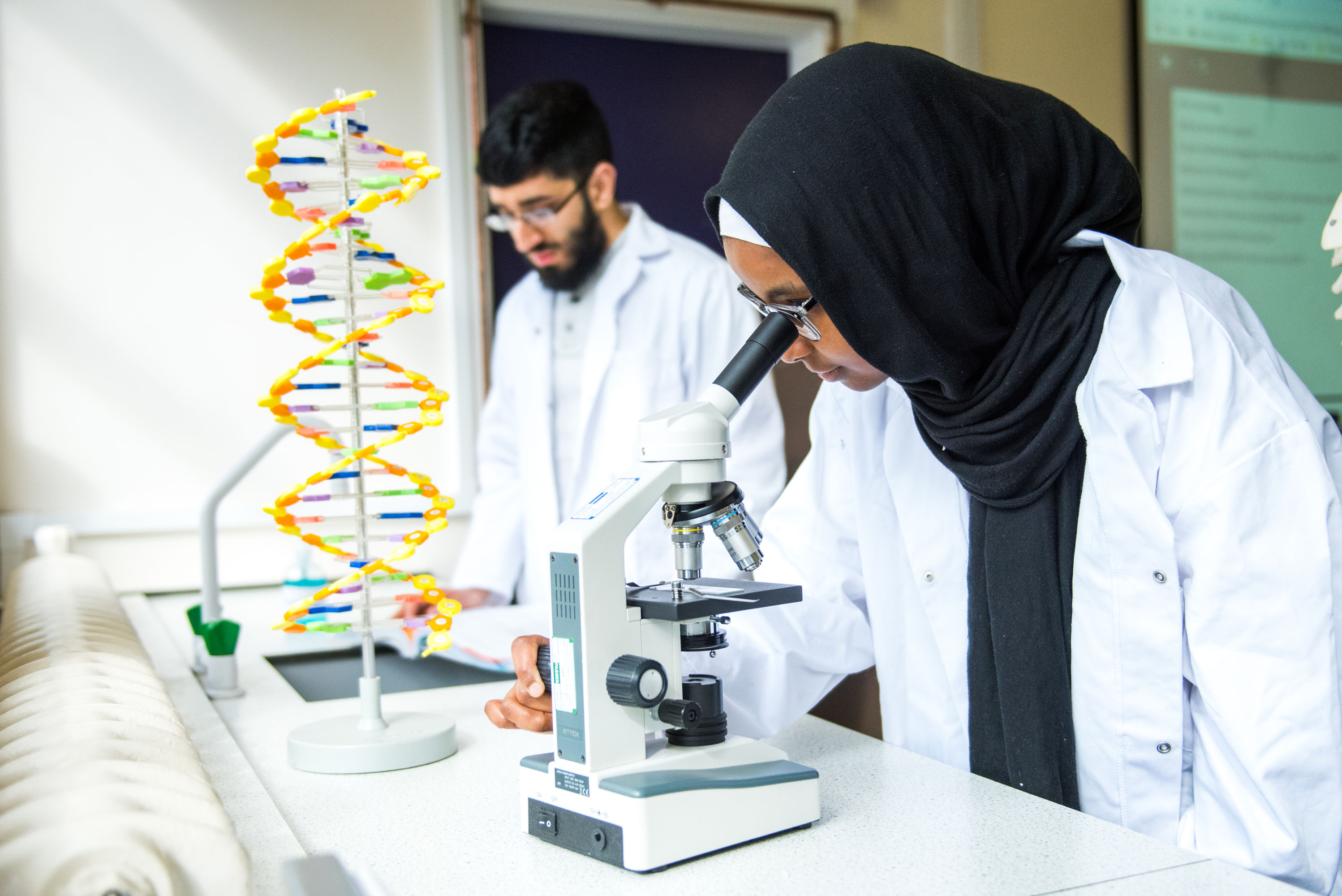 PARENT TESTIMONIALS
Usman Hussain
My son has been supported throughout his time at Washwood Heath Academy. He has had amazing feedback from his teachers on his work and what can be improved, this has helped him succeed in his academic life as he is going to be attending the University of Birmingham and Studying English Literature. His grades were not sufficient enough at the start of year 12, but as his teachers encouraged and motivated him, his grades turned from C's to A's exceptionally quickly. This was all down to the continuous help of the teachers that elevated his grades and confidence.
Hajra Akram
I can tell you that we are very happy with Washwood, the staff and the education provided to my daughter. The Sixth Form staff in particular were fantastic! She was elected as head girl which enabled her to boost her confidence and self-esteem. The Washwood Sixth Form team supported my daughter to make the right career choice and have assisted me and my daughter in every way possible in making the right decision. She has had an amazing time at Washwood! The Sixth Form supported her throughout and she has gained a place in university!
Lybah and Shameer Nawaz
My experience of both my children attending Washwood Heath School is positive. All staff have been very supportive and encouraging; they have enabled my children to explore their interests. The school has provided additional provision when needed, to increase confidence and wellbeing of my children. Communication between myself and the staff at the school has been open and consistent. I have been able to raise any issue or concerns I have had. I have been listened to and they have been addressed.
Usman Khalid
After applying as an external student, these past 3 years have truly been a journey for our son. He arrived as a teenager, and left as a young adult. I am confident in saying that he couldn't have done this without the support from the Pastoral Team, the teachers and also his fellow students. The support he received was far beyond expectations, and he developed social skills which would be of use in future scenarios. He is now preparing to study Mechanical Engineering at Lancaster University.
Zulaykhaa Saeed
Washwood Heath Academy Sixth Form ensures every individual sees a huge, positive improvement during their time. The Sixth Form even provides help for students who need extra support to reach their grades above their expectations. It's a place where teachers push students above what they think they are capable of, to reach a point where they never expected to be. The teachers as well as pastoral care are very supportive and have provided an environment where children can feel safe and respected.